Collaborators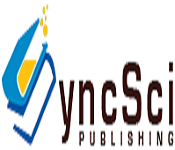 Established in Singapore, SyncSci Publishing Pte. Ltd. is founded by several scholars from different research fields. Our company focuses on knowledge sharing and open-access instead of profiting. We are dedicated to publish high quality articles that provide innovative and scientific research findings to scholars worldwide.
---
Organized by Guangdong Wellness Association, Asia Wellness Expo 2020 is one of the most well-known and popular wellness and health exhibitions in China. It
covers a whole range of wellness and health products, including food Supplements, Traditional Chinese Medicines, Wellness Devices, Health and Wellness Institutes and Services, Health Care Products, and etc, and attracts exhibitors from Mainland China, HK, TW, Korea, Sweden, France, and so forth.
---